GIFTING GUIDE
Everything you need to know about getting a gift with Sea Apple is here.
Select from ready-to-go gift boxes and personalised gifts, or simply choose anything from the store and have it beautifully wrapped with our gift wrapping options
gift wrapping
See something in the store you would like sent as a gift?
We have several gift wrapping options and will select the most appropriate size and type of gift wrap for your purchase. 
How IT WORKS

1. Select gift wrapping on the product page. If you have several products in your order, you only need to select gift wrapping once.

2. Leave a gift message for your recipient, and we will have this handwritten for you.

3. If you have any special instructions for your order (e.g. items to exclude when wrapping), leave a comment! Otherwise we will include all items in the order when we gift wrap.

CHARGES & Delivery

Gift wrapping costs a flat rate of S$5 and includes a handwritten gift card with your message.

All orders require 1 - 2 business days to reach our courier, and a further 1 - 3 business days for delivery.

Next day delivery is available at a charge of $12 if you need to send a gift in a hurry!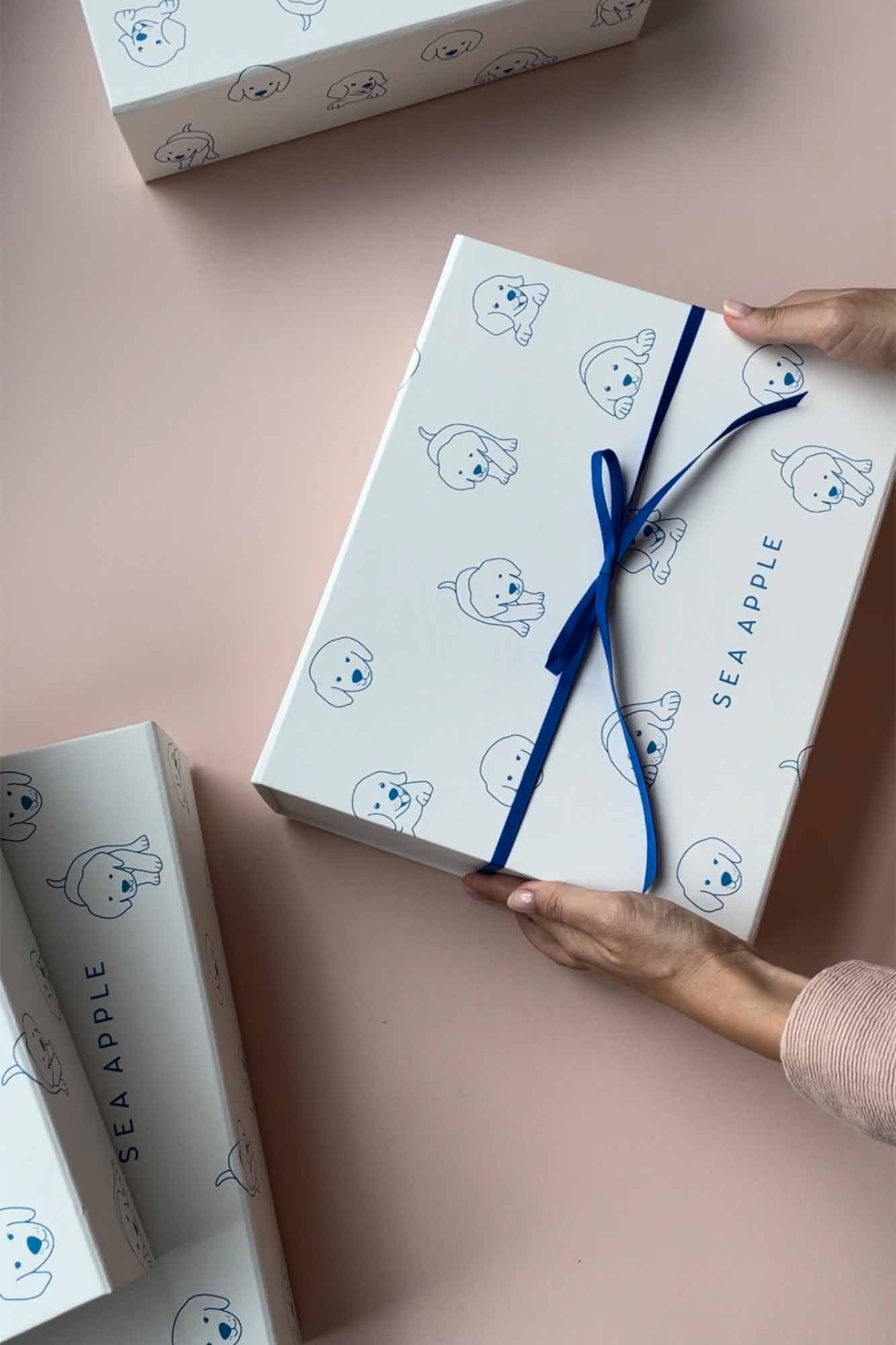 SIGNATURE GIFT BOX
A beautiful magnetic hardbox perfect as a keepsake for storing little treasures later on.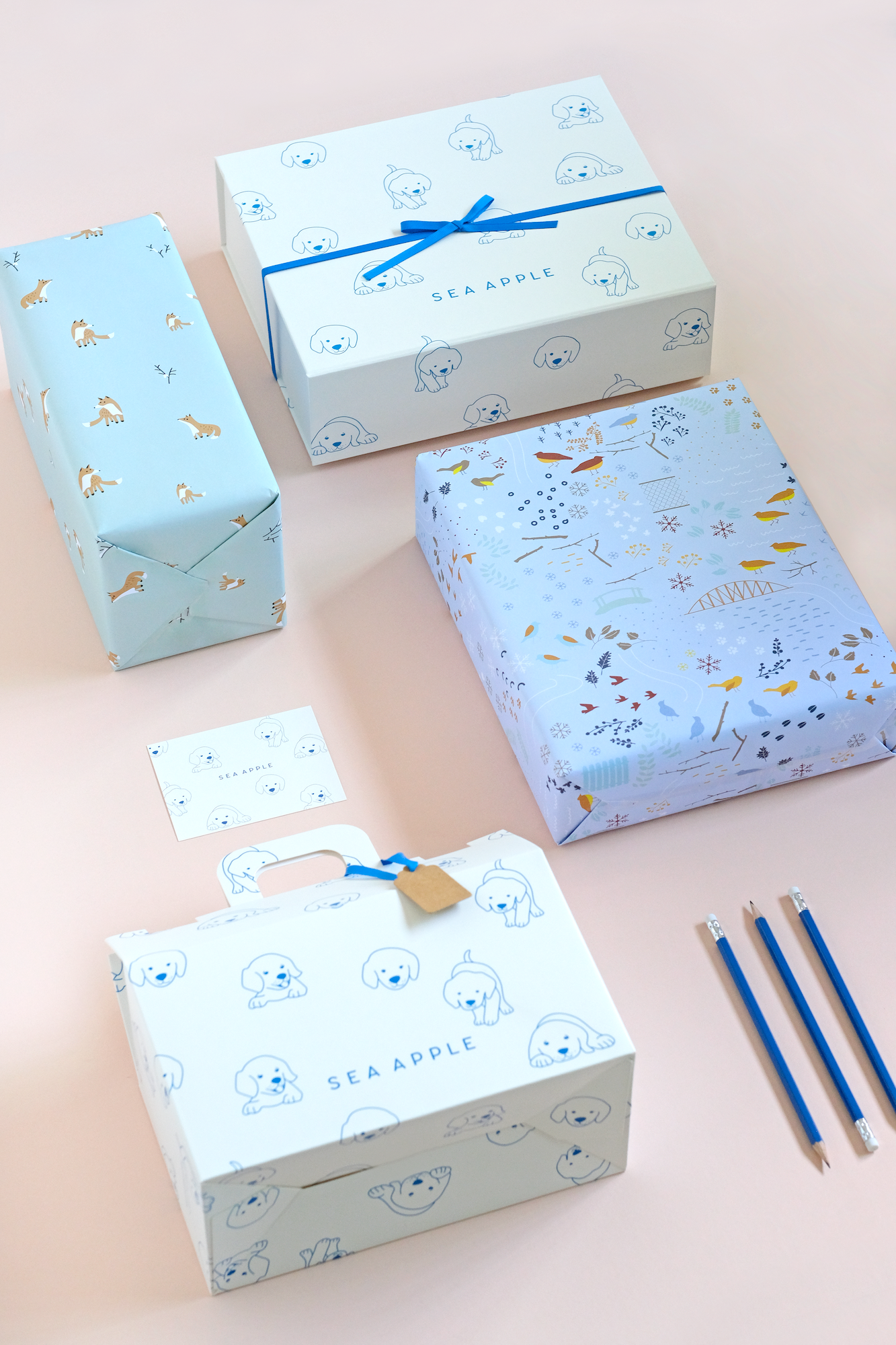 WRAPPING PAPER
Designed in-house, our wrapping papers feature unique Sea Apple prints from previous collections.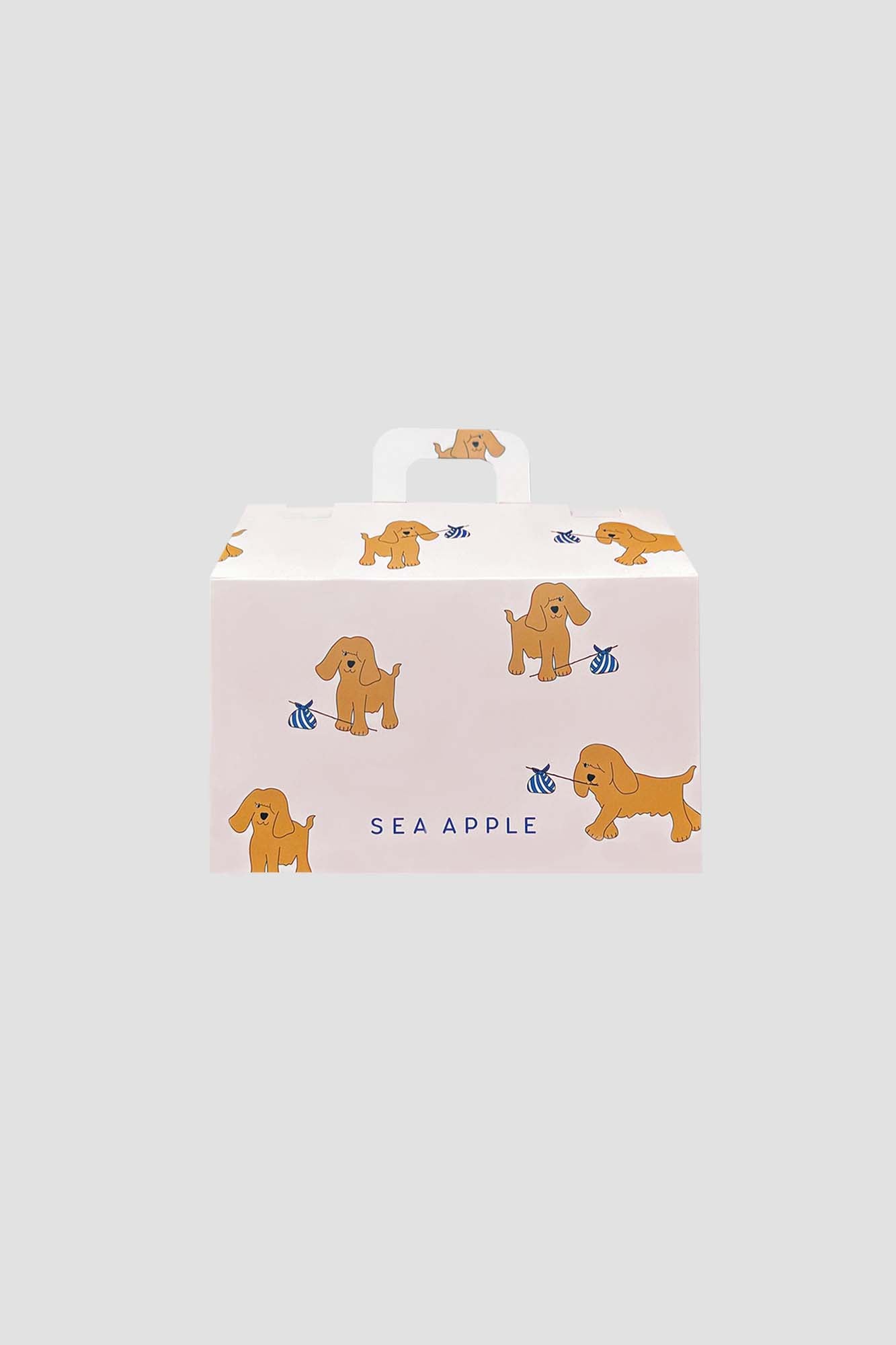 GIFT BOX HOUSES
Little house boxes that you can carry away with you, designed with our in-house prints.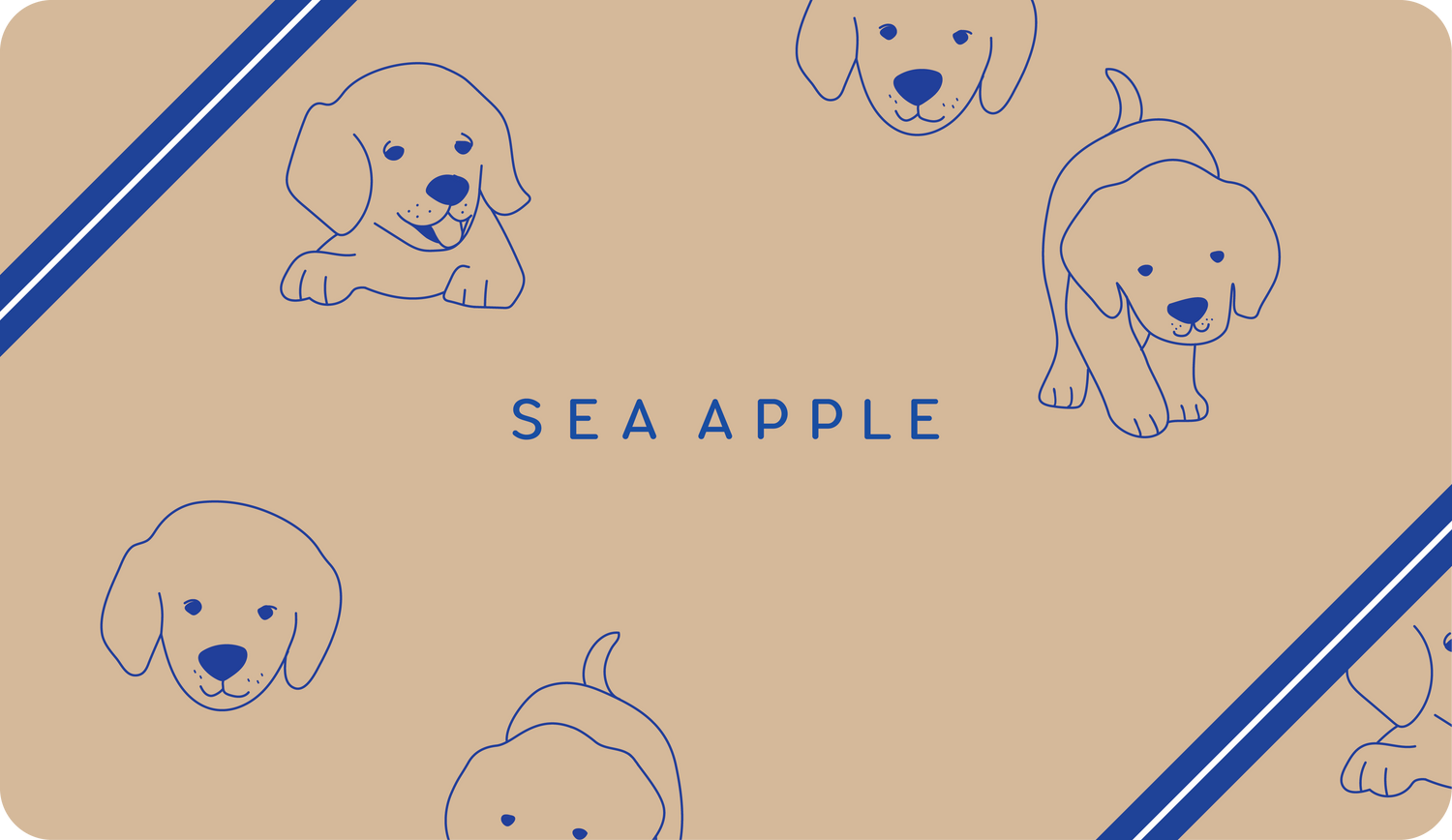 Digital Sea Apple Gift Card
Available in denominations of $30, $50, $75, $100, $150 and $200. 
Gift cards have no expiry and are good for redemption on Sea Apple products online as well as in-store at The Sea Apple Shop.
All vouchers are issued in Singapore Dollars.
Get a gift card